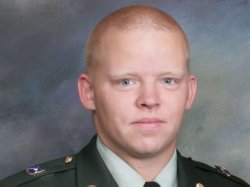 By Jamie Tarabay, NPR
June 17, 2010
Nearly as many American troops at home and abroad have committed suicide this year as have been killed in combat in Afghanistan. Alarmed at the growing rate of soldiers taking their own lives, the Army has begun investigating its mental health and suicide prevention programs.
But the tougher challenge is changing a culture that is very much about "manning up" when things get difficult.
This is the first in an occasional series of stories on the problem of suicides in the military.
The Case Of Stephen Colley
Military veteran Edward Colley served in the Air Force and the Army. Three of his children also served in the military, and his son-in-law was awarded a Purple Heart after being wounded in Iraq.
Colley, 53, and his wife, who live in Los Angeles, also have three other kids, but the tradition of military service is on hold. "Mom prohibits the younger ones from joining the military now," he says. "You might understand the prohibition in our house."
Read more here: http://www.kpbs.org/news/2010/jun/17/suicide-rivals-battlefield-toll-us-military/