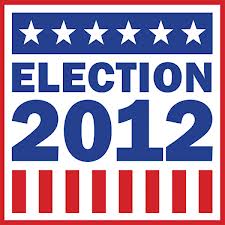 Hello,
For those caught in Sandy, I hope this e-mail finds you safe and recovering.  Those who face tragedy are in my prayers and thoughts.
Tuesday is Election Day. I don't know if it is the most important election ever as some say. In hindsight, the 2000 election seems pretty momentous. But I do know this year's election is important to what will happen to many people over the next four years. I wrote four pieces to express how I feel about election year 2012. "Voting, a Few Reasons Why," speaks to why I believe it is important to vote, "The Peace Movement and Electoral Politics," addresses what is to be done by peace and anti-war activists in relationship to voting, "Xenophobia,the Christian Taliban, Plutocrats and Oligarchs," explains why I will be relieved if President Obama is reelected and "Why I am Voting for Jill Stein," is self-evident. Actually I voted this morning so I already voted for her.
Take care and don't forget, it takes more than voting. A whole lot more!
This is my personal contribution to the discussion about voting and for whom to vote. I don't pretend to have all of the answers and concede I may have none of them, but I hope to give you something to think about.
Thanks
Michael T. McPhearson