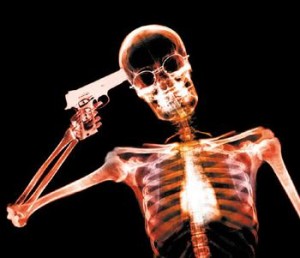 Read this NY Times piece. http://nyti.ms/1QS8imJ
There is so much to say and there are feelings to be expressed for which there are no words. How do you talk to your family about these feelings? You really can't, can we? I read this and I don't know how to feel.
Time to eat. Michael, do you want to join us? I think, yes but I don't know how right now. I had to sit down and eat with those who care about me. But I am distant. I'm asked what is wrong? I say nothing because the answer is everything. I don't want to talk about death right now. You don't really want to hear it.
I don't know any of these guys, but yet I do know them. I am them, and I'm not. My son is them and he is not.
I'm not haunted by nightmares of my horrors, yet I am haunted by horrors my comrades, my sisters and brothers face as they struggle to survive. The machine in which I participated and that continues to run today haunts me. The lives destroyed and taken and the tears of mothers, fathers, husbands, wives and children haunt me. The pain in faces, hearts and minds stalk me.
I wake up to news of another death by suicide. I read this article. My heart is not broken. It is bleeding.
The politics of resisting U.S. foreign policy sustains me. I am acting to change that which damn well may be unchangeable. But in this I personally have little choice, so I continue.
I do want my brothers and sisters in arms to know that though there may be much on which we disagree, I care about you. I want you home. And once you are here, I want you to live, free – as best we can – of pain. If you see this and feel alone, call me. You are not alone. 973 666-4605. Write me, mcphearson@veteransforpeace.org. You are not alone. There are those who love you. And there are those who don't know you, but care about you. Why? Because we are you. My son is you. My friends are you. We do not want to lose anyone else. We are tired of the dying.
We don't kill ourselves. We are killed by suicide. We are killed by pain. We are killed by lose, by guilt, by alienation. Perhaps we can never be made whole again. But lets us be made whole enough to live.